BamBrienne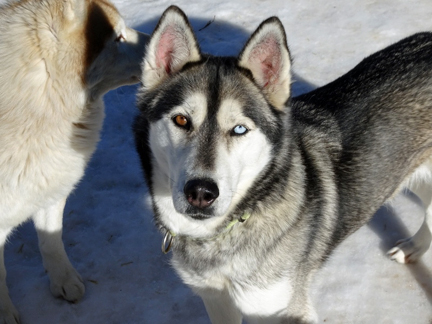 BamBrienne is a grey and white female Siberian husky with one blue and one brown eye. We believe she is approximately 4 years old. She is spayed. Bam is a big, very friendly girl who gets along well with other dogs. She has been living in our kennel, but would dearly love to be a house dog.
Ideally, she would be able to bikejor or skijor with you, as she has running/racing experience and does well in harness (she is STRONG!). But she would make an excellent hiking and/or running companion as well.
Like any Siberian husky, Bam requires a well-fenced yard.
For more information on adopting BamBrienne, please contact us.