Sepp-Alta's Hank - "Hank"

---
Hank at 8 years old (November 2011)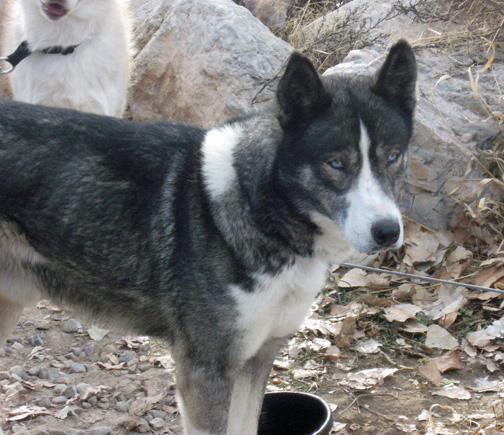 Hank is littermate to Baxter (now living with the Nelson family) and Sage (now living with Racer and Maren Gibson), all born here at Kaylenberg. He was the pick puppy back to his sire's owner, and spent years living and working with several different mushers in the Rocky Mountain area - most recently the Berge family in WY.
Hank has finally returned home to us, and we are pleased to have him. He is a hard-driving wheel dog and a very good boy.
Pedigree...
---
					Ash of Markovo
			Hercules of Sepp-Alta
					Alma of Sepp-Alta
				
		Bronco of Sepp-Alta
				
					Lester of Sepp-Alta
			Sepp-Lok's Dixie
					Xantippa of Sepp-Alta
							
 Sepp-Alta's Hank
 
					Alka-Shan's Luck-Laser
			Sno-Fire's Flag
					Sno-Fire's Sitka
							
		Storm Mountain's Angel
				
					Sno-Fire's Flag
			Spirit Wind's Tzeitel
					Spirit Wind's Shere Khan
 
---
| Top of Page |